Let's Drive
The styling of JAC multi-van is designed and developed by JAC's Turin, Italy Design Center, while the interior is designed by the Tokyo, Japan Design Center using European advanced products as the benchmark;
Features
JAC multi-van is facing both domestic and international markets and has several models of coaches, ambulance, engineers, commercial vehicles and so on. More practical, comfortable and safer than the traditional van, it is as spacious as the coaches, as comfortable driving as sedans and as high of a loading capacity as vans.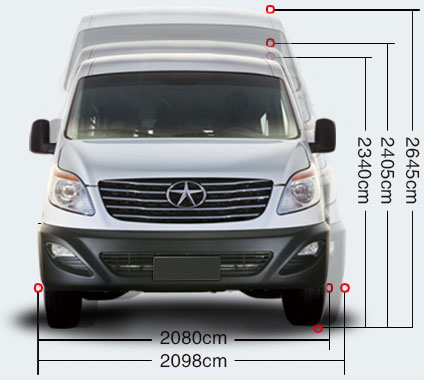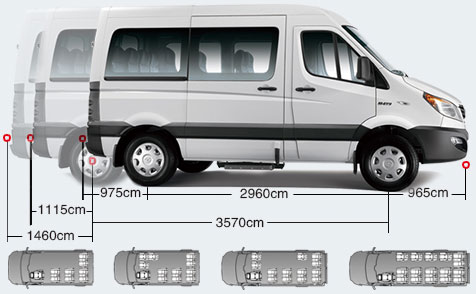 x
Back Door with 180 Degrees Opening
Large opening angle of back door, good passing ability; big storage cargo space, more affordable; cargo handling, convenient.
x
Seaview Side Windows
Unique and beautiful, wideview, reducing the wind resistance and wind noise.
x
Double Curvature Eagle Eye Headlights
Eagle Eye design highlights show the spirit while halogen headlights offer good penetration to ensure safe driving on foggy day. They provide easy maintenance and low cost
x
Highlight Front Face Design Style
Soft outside line for headlights and front fog lights; inverted U-curve, the natural front angle of the windward side, ultra-low drag coefficient; dynamic and enterprising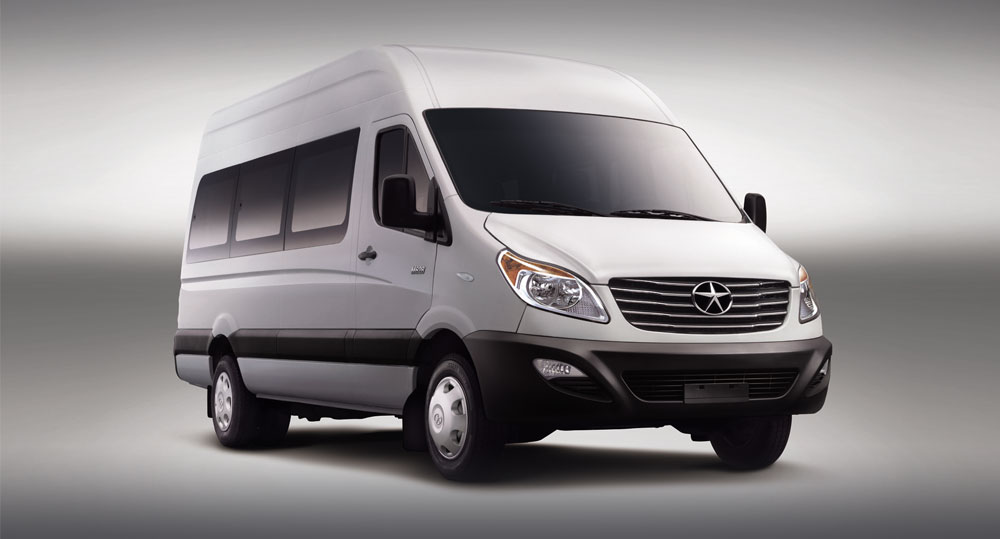 x
Whole Covering Interior Trimming
Whole silk covering, noble and beautiful; dignified and modern
x
Ergonomics Seats
Ergonomic design, eight-way adjustable seat, quite relief from long-distance driving.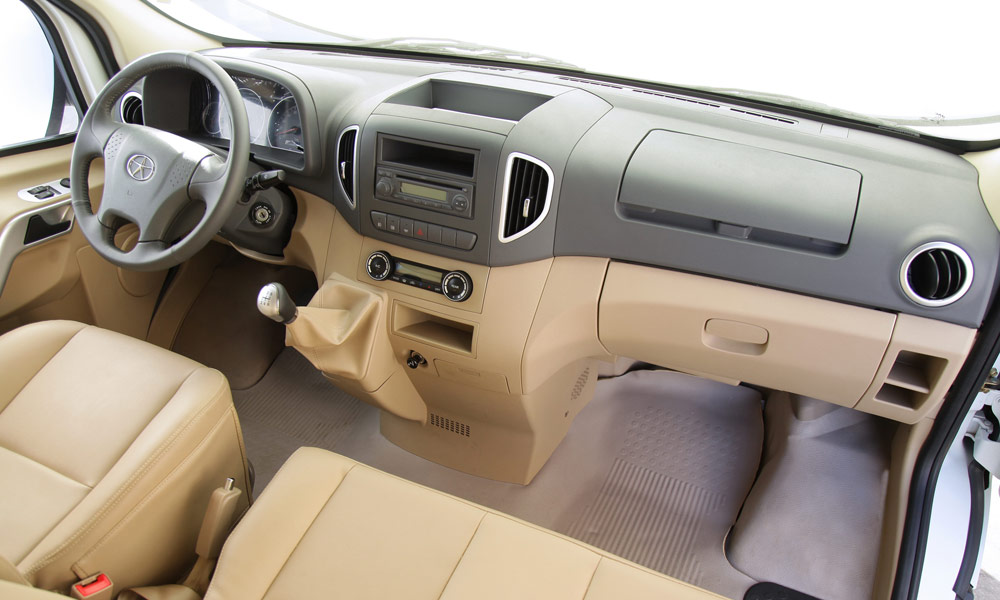 Note: Models are subject to vary in appearance or availability.
Gallery
Specifications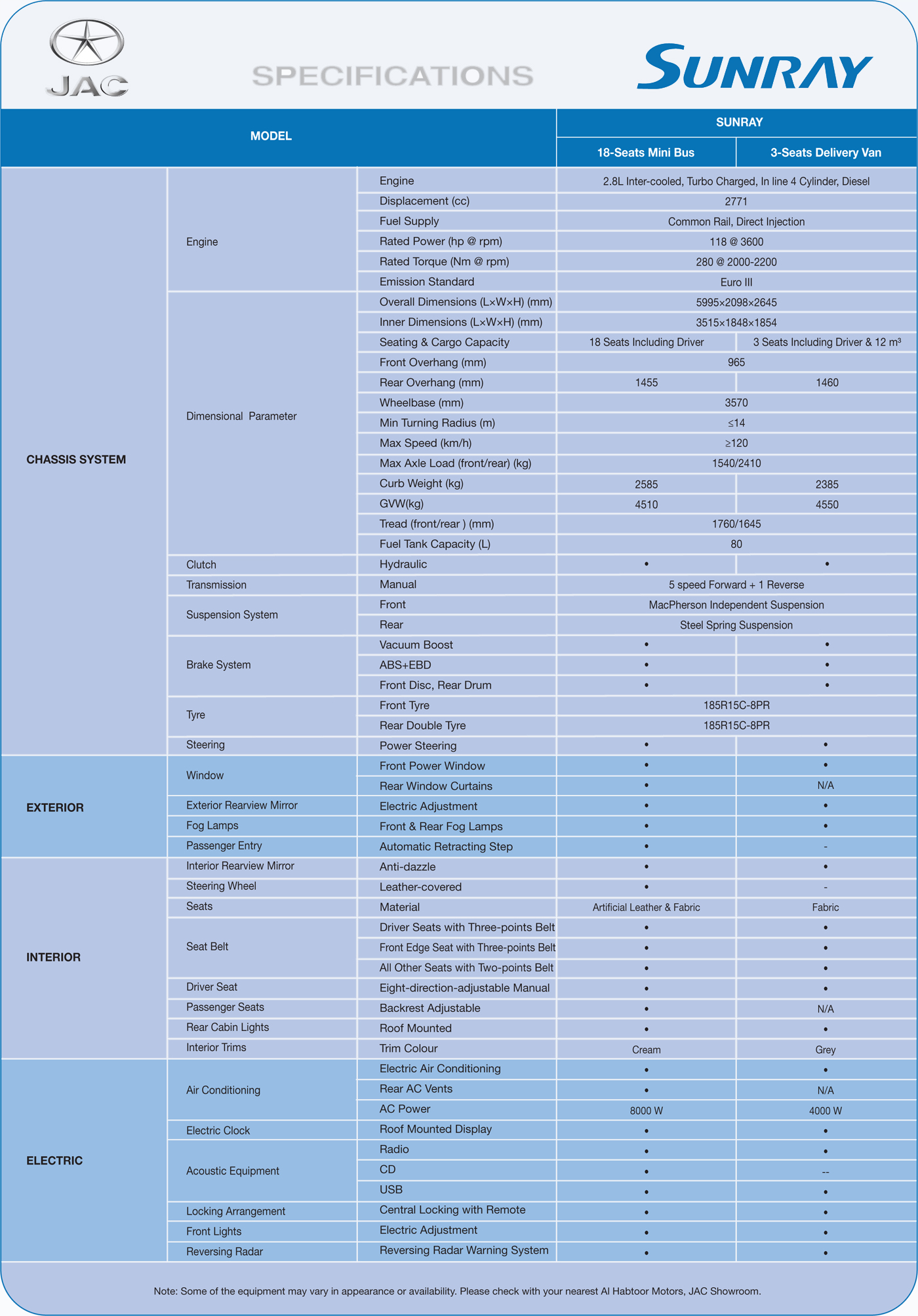 Top