Let's Drive
Large space, more freedom! The JAC M5 is an Italian designed classic masterpiece, distinguished without frills, revolutionizing the design concept of the traditional MPV.
Features
x
Aggressive eagle eye headlamp
x
Four Direction Power Rear-view Mirror with Integrated LED Direction Signal Light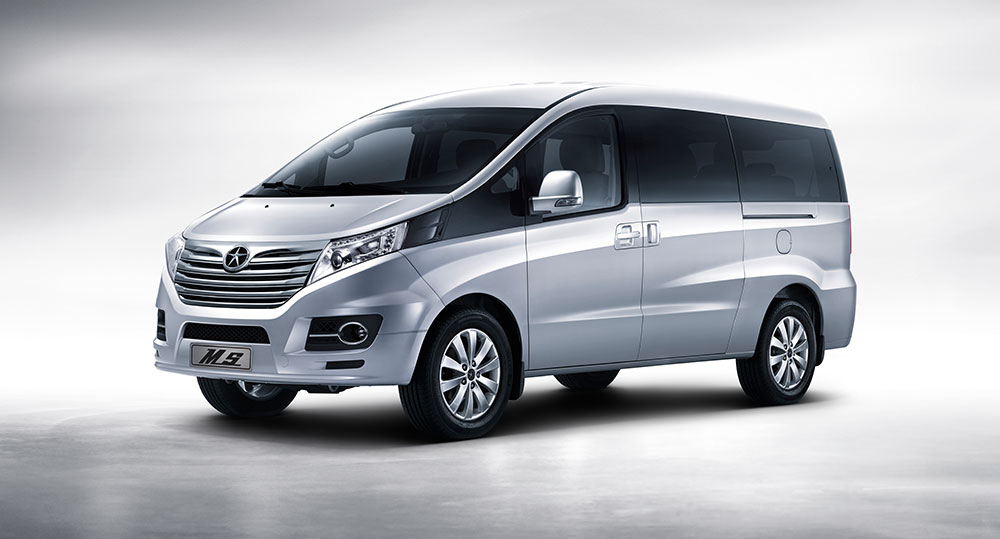 x
Humanized storage space to offer you convenience
x
Ergonomic body-contour seats to reduce the travel fatigue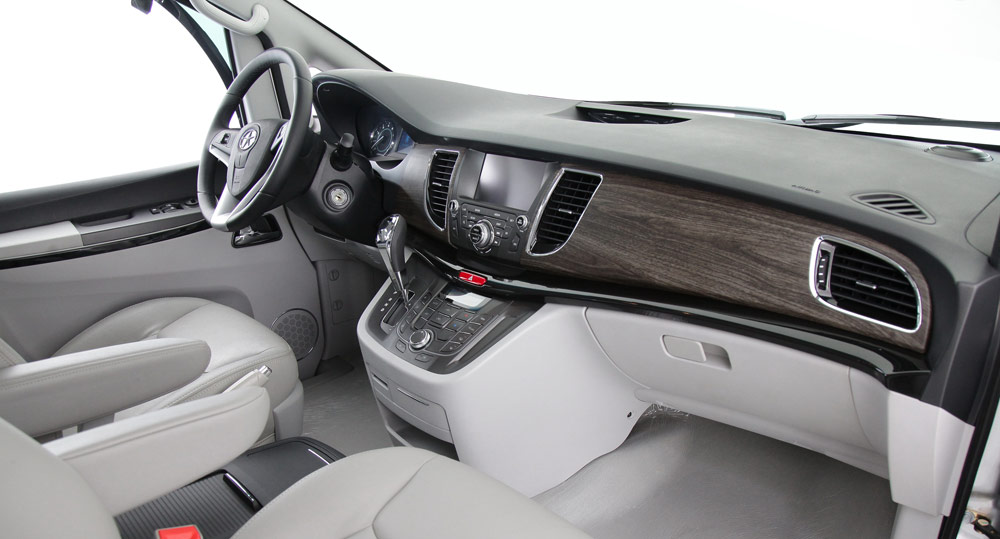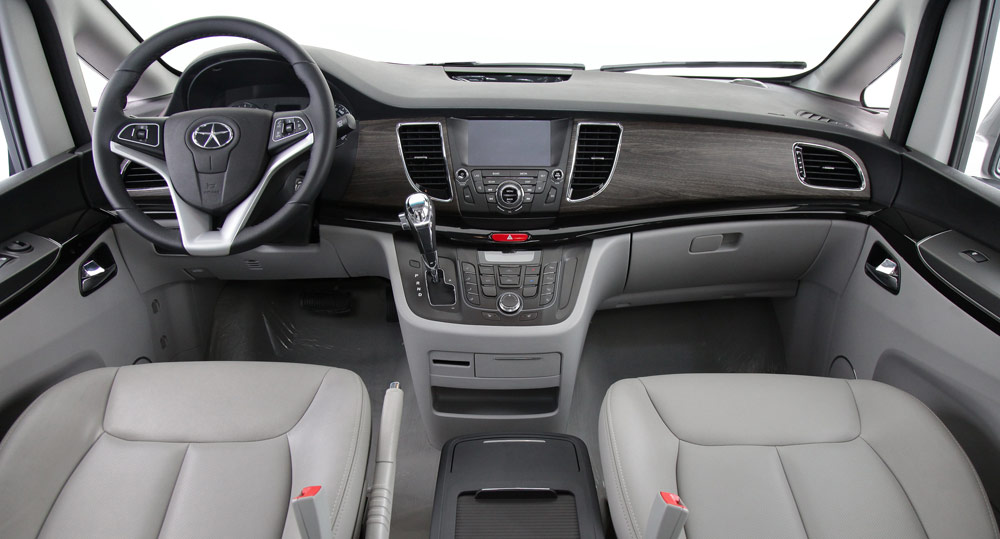 PERFORMANCE
a) Strong power

The M5 adopts the DOHC (Double Overhead Cam), turbo charging and interloping technology which greatly enhances the engine power. The Gennany Technique, 6MT transmission, ensures low noise and good fuel economy.

b) Front-engine & rear-drive system

Adopting front-engine & rear-drive system offers excellent handling experience.

c) Optimized chassis systems

Adopting double wishbone longitudinal torsion bar front suspension and five connecting rods dependent suspension makes driving more smoother.
SAFETY
Application of more than 40% high strength plate to the hinge joint points, crash energy absorb box and front longitudinal beam high-strength steel material together ensures safety during a front crash situation.
Note: Models are subject to vary in appearance or availability.
Gallery
Specifications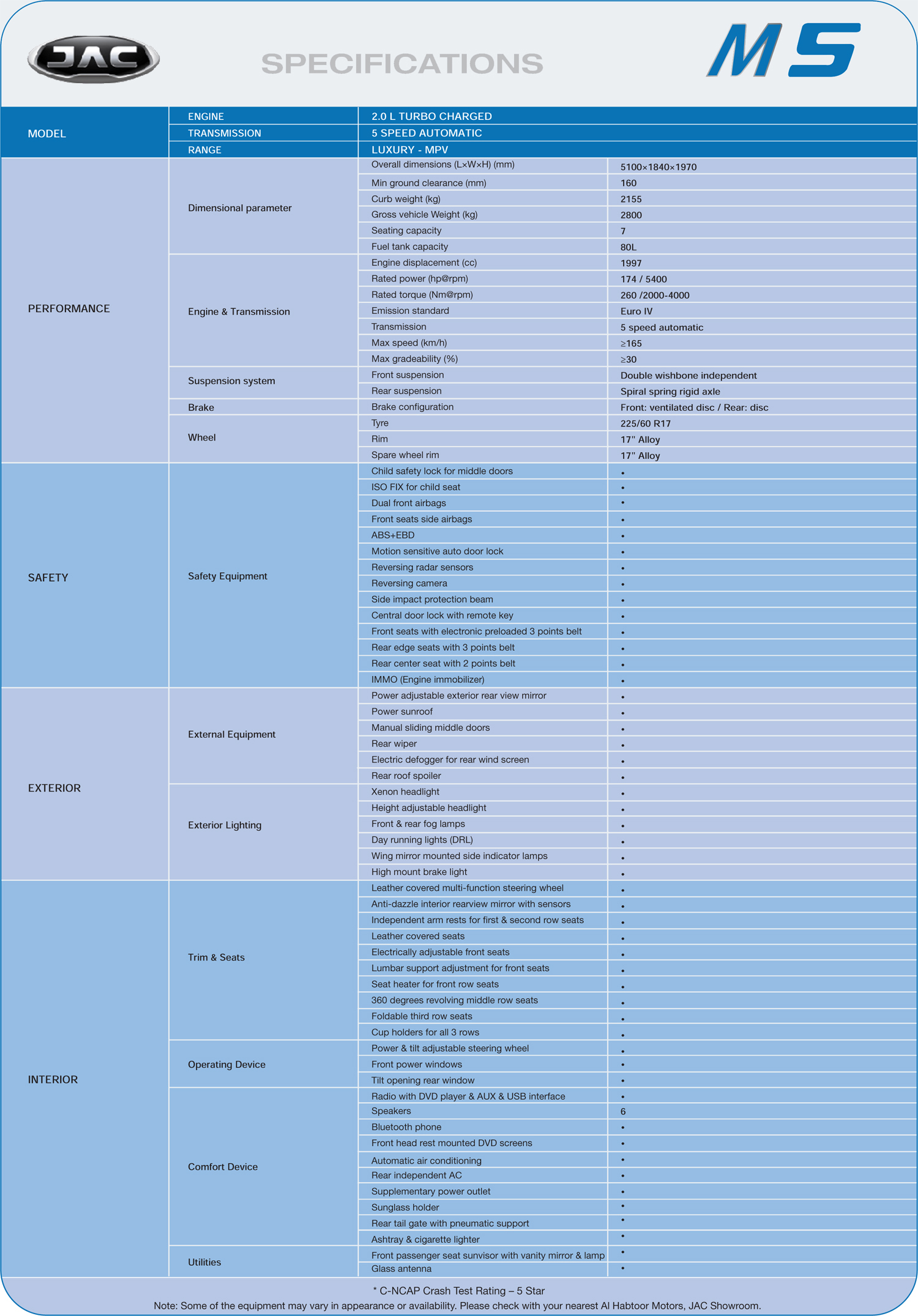 Top