Let's Drive
JAC LCV models have occupied a key place in the land transport industry since 1968. The JAC LCV range features great flexibility that enables to cope with a various range of applications. The JAC Light Commercial Vehicles utilize both domestic and international technologies and are manufactured to the highest standards, after intensive research and design development.
Features
CAB DESIGN
The internationally leading high-end truck is designed with the concepts of rigidity, mobility and cleanliness in mind. The LCV range has a sharp design that reflects the rigidity and strength of the vehicle.

PERFORMANCE
Suspension System

● Durability: The new leaf spring improves durability and keeps the truck lightweight, without reducing the load capacity.

● Strength and Longer Life Span: The leaf spring uses secondary Peening technology which increases the strength and life span of the suspension.

● The use of a separation type chassis makes the vehicle stronger and gives it a better damping effect.
BRAKING SYSTEM
The exhaust brake decreases braking time, leading to a more reliable and safer brakes, which also prolongs the braking system life span
The double brake loop design makes the vehicle safer and more reliable.


SAFETY
The first model which has passed the complete Vehicle Collision High-standard Test in China
CAB SAFETY
The cab design is based on the cab non-linear deformation collision theory, with the anti-collision girder steel built inside the door, guaranteeing the passengers' safety at all time.

Note: Models are subject to vary in appearance or availability.
Gallery
Specifications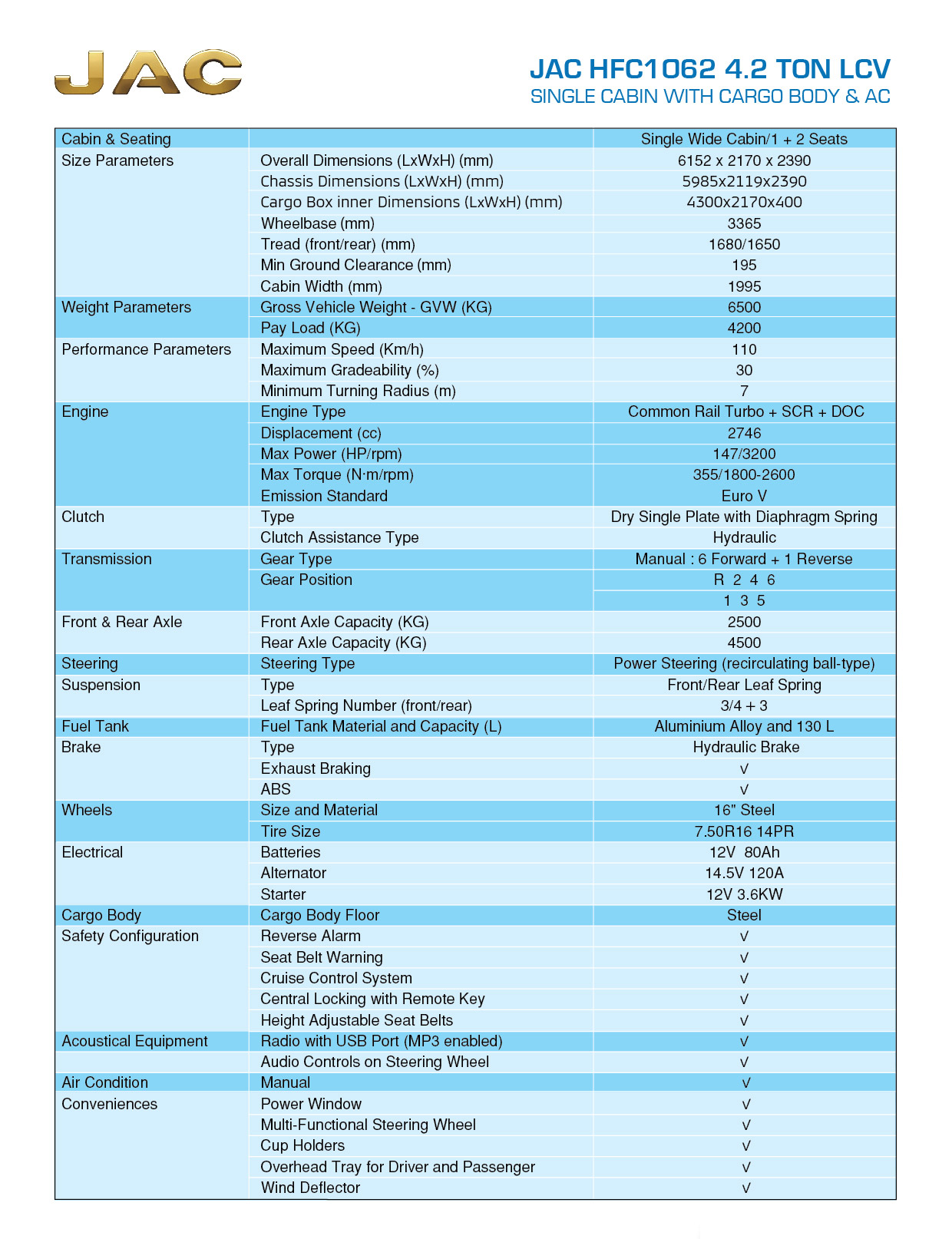 Top