Let's Drive
For those who prefer the convenience of 7 seater car, the elegant and dynamic JAC J6 (7 seater) is the perfect combination of fashion and class. Its sportive design ensures a low wind drag coefficient resulting in less fuel consumption. The latest model features 'Perfect Design, Life Changing Technology' theme that offers improvements in shape, interior, function and configuration.
Features
x
Grille
Lengthening and widening of upper grille, directly connected with the headlights creates sense of beauty with grille body design
x
The New Style Wheel
Succinct smooth design makes it more dynamic and beautiful.
x
Modesty Headlight
The new Hawkeye crystal headlamps with blackened design are more elegant and graceful.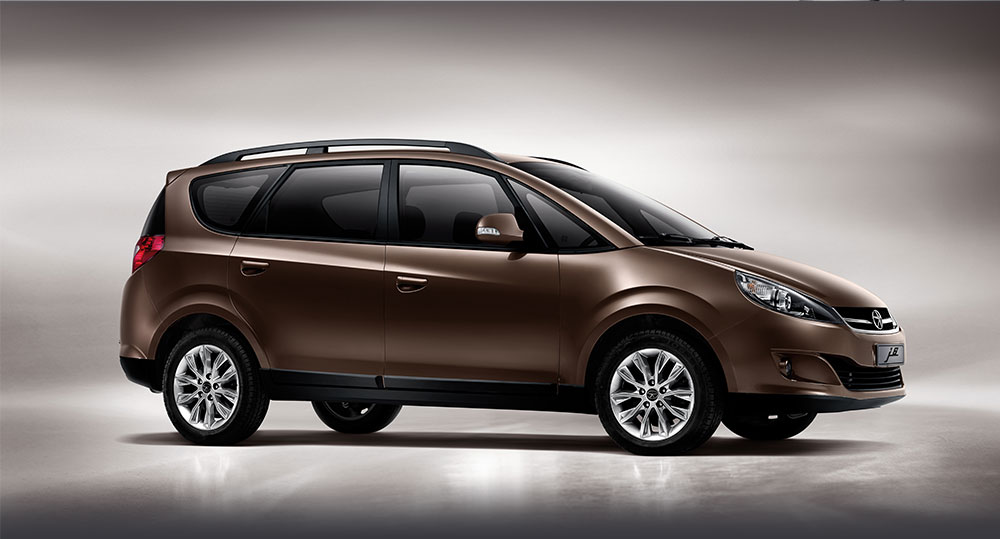 x
Panoramic Sunroof
A panoramic sunroof lets in plenty of light and fresh air allowing you to feel your surroundings.
x
Tail Light is Multifaceted as a Diamond
High powered LED lights lead the way not only with superior illumination that allows for safer driving, but also with cutting-edge design with a futuristic pattern.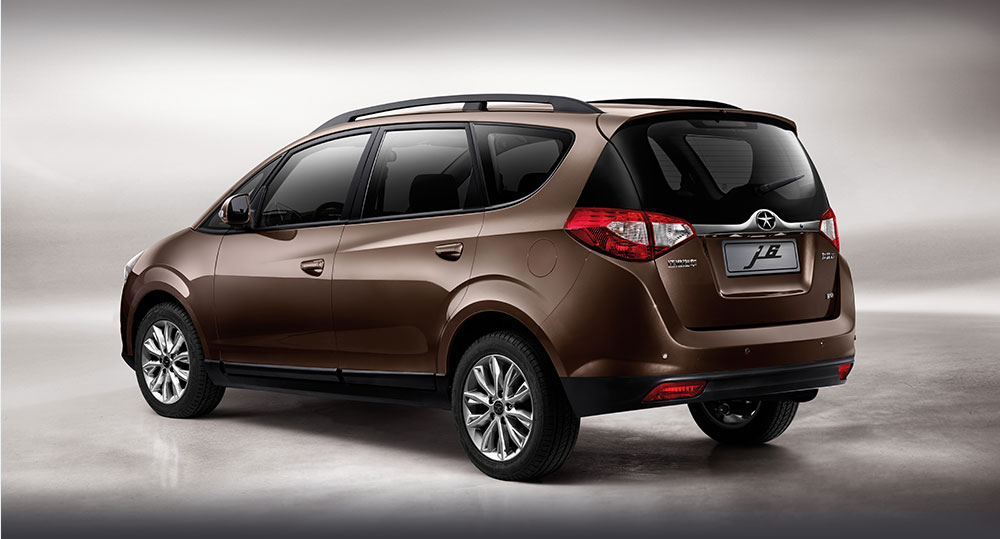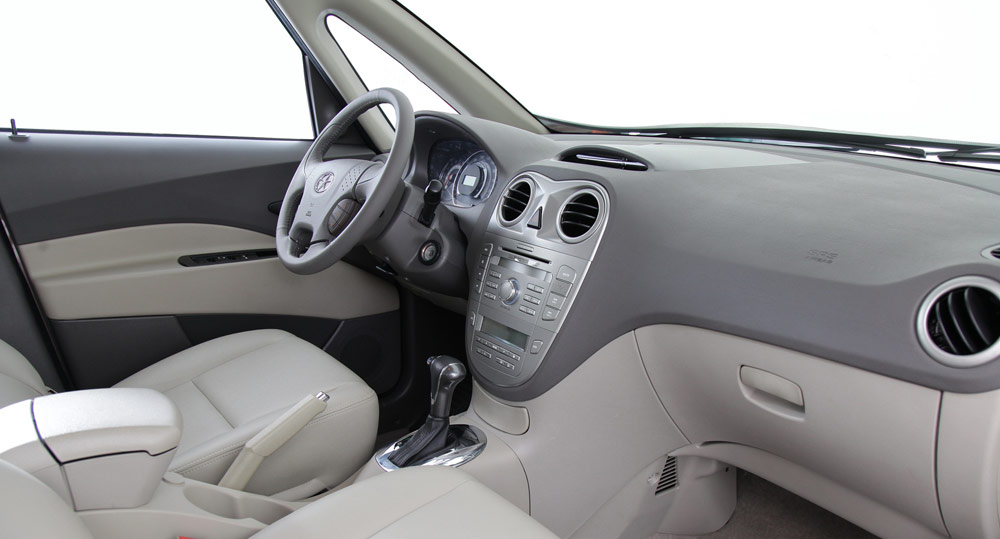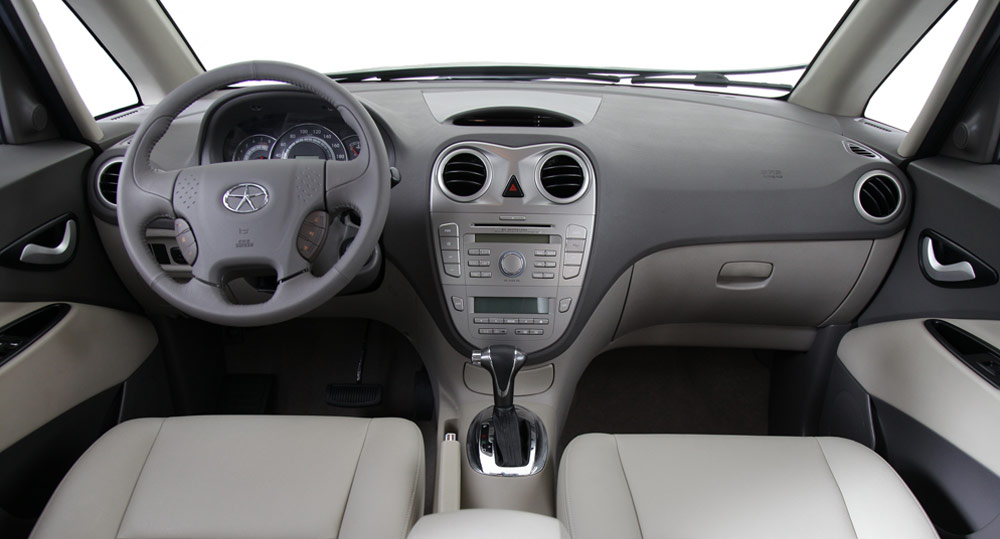 PERFORMANCE
Powerful Engine

Performance with efficiency - J6 is equipped with 4GB2 aluminium engine, which achieves outstanding performance with low fuel consumption, light weight, low emission, little noise and high reliability.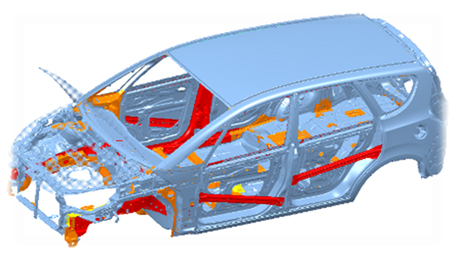 SAFETY
With the full use of CAE Simulation Analysis, the body design is effectively improved to meet the requirements of the C-NCAP.
The special design of the longitudinal beam structure, in the event of a collision, offers a step-by-step linear deformation, which absorbs most of the impact energy, ensuring the crew compartment integrity and reduces personal injury.
Note: Models are subject to vary in appearance or availability.
Gallery
Specifications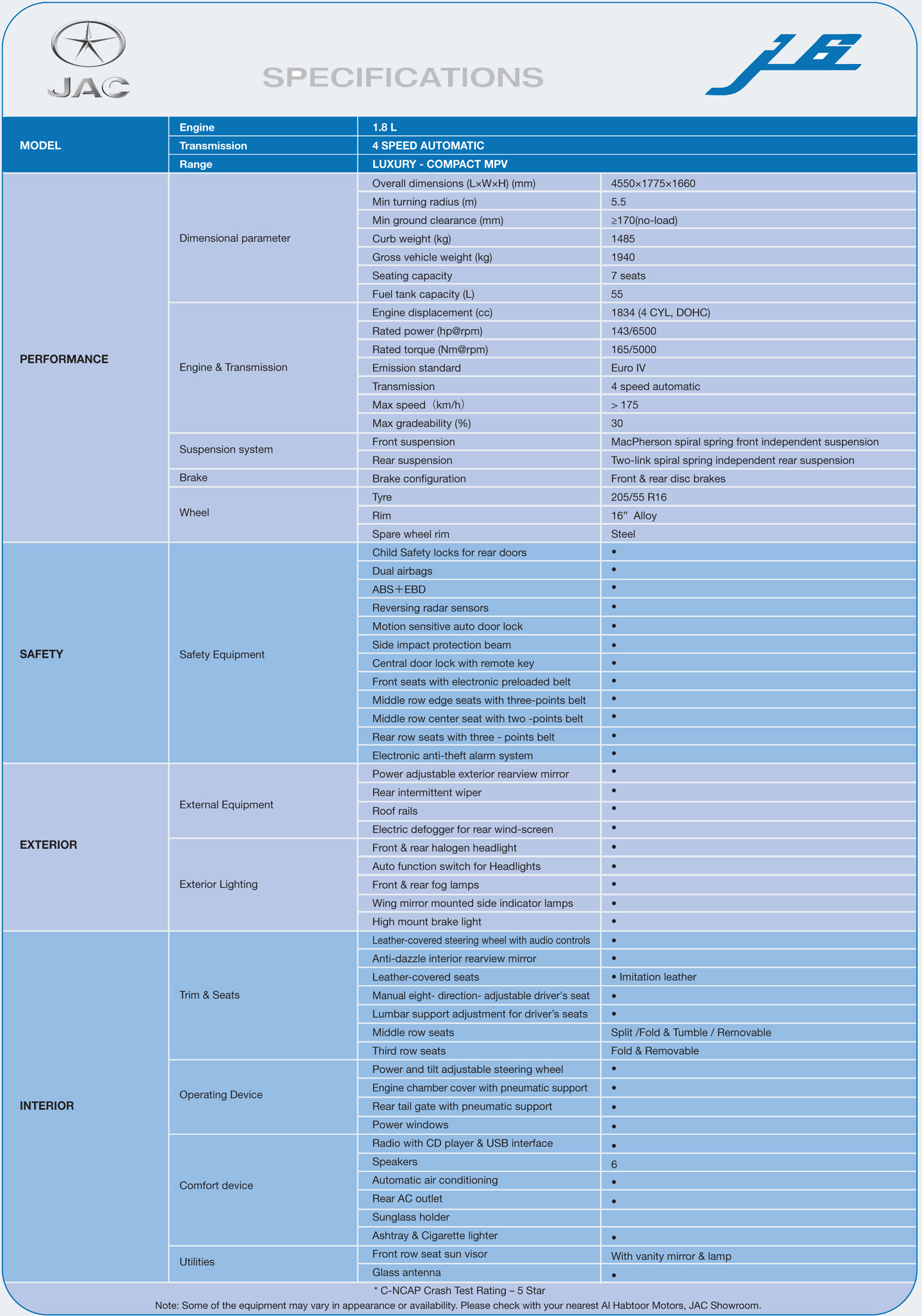 Top