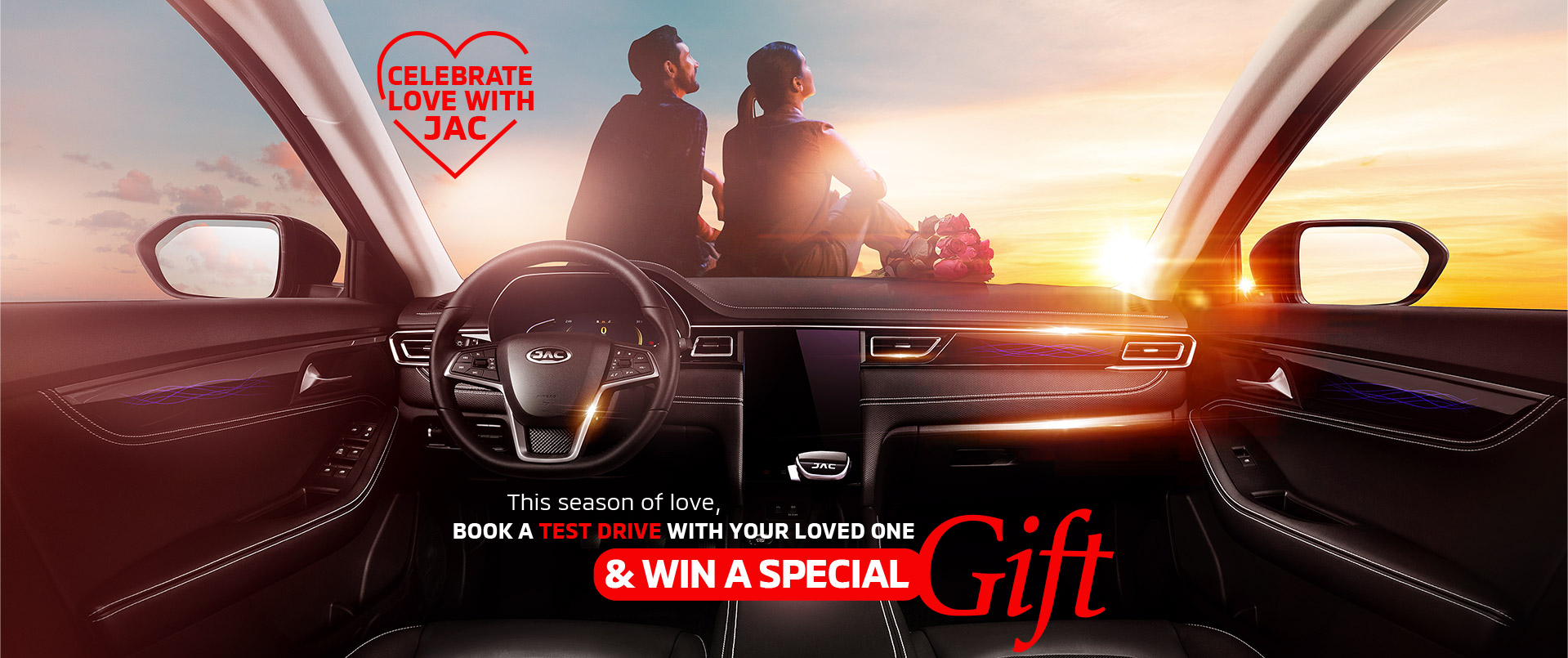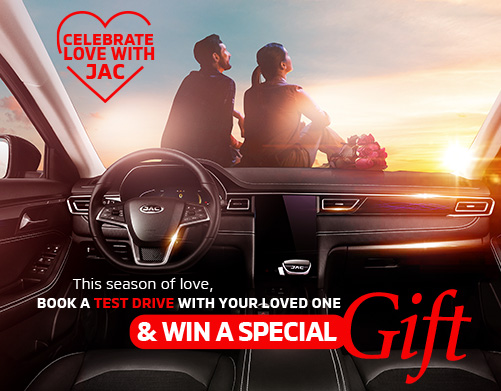 T&Cs
How to enter the contest?
Book your test drive.
Once you receive the confirmation, visit the nearest Al Habtoor Motors-JAC Showroom.
Take your photograph holding the hashtag next to the car.
Upload the photo on your social media platform.
Tag 5 friends in the caption; and get your post liked by your friends.
The post with the most Likes will be declared the winner.
The winner gets a 1-night stay at the Waldorf Astoria Hotel and complimentary dining at MADE Cafe & Eatery (Total 7 Guests).
The information and contact details of the 5 friends tagged in your post must be shared with our sales team.
Top